Cosmetic Dentistry in Locust Valley, NY
Your brightest and healthiest smile is possible!
Cosmetic Dentistry Services
Stains, misalignment, gaps, and other cosmetic issues can leave you self-conscious in your smile. Dr. Koster and the Locust Valley Dentists team help patients feel more confident through safe and effective cosmetic dentistry options.
Gum Contouring in Locust Valley, NY
Gum damage or excess tissue that creates a "gummy smile" can be addressed through a cosmetic gum contouring procedure. Dr. Koster offers this service so that patients in Locust Valley can feel more confident in their smiles. Dental laser technology means that gum contouring can now be completed quickly, precisely, and with reduced discomfort, forgoing the scalpels and sutures of the past. Patients will also benefit from reduced recovery time following laser gum contouring. Results from gum contouring last a lifetime.
Dr. Adrianne Koster helps patients achieve beautiful, healthy, and confident smiles. That's the focus and goal of her cosmetic work at Locust Valley Dentists. She's an award-winning dentist known for her attention to detail and skillful use of the latest dental technologies and treatments. Patients who visit her practice learn about their dental health and all of the cosmetic dental treatments available to them.
She is a graduate of The State University at Stony Brook Dental School and completed a General Practice Residency at the Long Island College Hospital in Brooklyn, NY where she treated an underserved community and developed her clinical skills. During her early career, she worked at several prestigious Manhattan practices where she developed her unique patient-first approach to cosmetic dentistry.
Ready to begin your journey to a healthy smile?
Invisalign in Locust Valley, NY
Many dental patients in Locust Valley struggle with misaligned or gapped teeth but do not want the discomfort or hassle of metal braces. Invisalign aligners are a great option for these patients. Invisalign uses custom plastic aligners to gradually shift the teeth into proper alignment for a more beautiful smile and healthier teeth. After a consultation with Dr. Koster, patients receive a series of custom-made aligners that are worn at all times but can be taken out to eat, brush and floss your teeth, or as needed for activities like sports or playing an instrument. The aligners are nearly invisible, and treatment is complete within an average of 12-18 months.
Veneers in Locust Valley, NY
Veneers are an increasingly popular option in cosmetic dentistry. This is because, unlike other treatments, veneers can solve multiple cosmetic issues at once, including discoloration, chips, cracks, and minor gaps. Locust Valley Dentists offers several types of veneers to suit a variety of needs and budgets, including porcelain veneers, Lumineers, no-prep veneers, and composite veneers. During your consultation, Dr. Koster can make a recommendation based on your unique dental needs for long-lasting results.
" Dr. Koster is a great dentist who is patient, attentive, and gentle.  She took the time to explain every treatment option available and made sure that all of my questions and concerns were addressed. The staff is very friendly and always willing to work around my schedule.  I would definitely recommend Dr. Koster for your dental care. "
- Jeniza K.
" I love this office! Dr Koster knows what she's doing and has great staff that are friendly and professional! What I appreciate the most is her attention to detail, looking out for my best interest and letting me know what's happening with my health so I can take better care of myself. This Doctor is truly someone who cares about her patients!!! "
- Renee S.
" Dr. Adrianne Koster is Amazing! She is caring, gentle, extremely personable, and provides exceptional dentistry. The staff is very professional and nice. Thank you! I love my new smile. "
- Maria G.
Retainers in Locust Valley, NY
After orthodontic treatment, such as Invisalign, retainers are used to maintain the new position of the teeth and prevent shifts or crowding. Dr. Koster can create custom removable retainers or install permanent retainers, which are small wires that are affixed to the back of the teeth.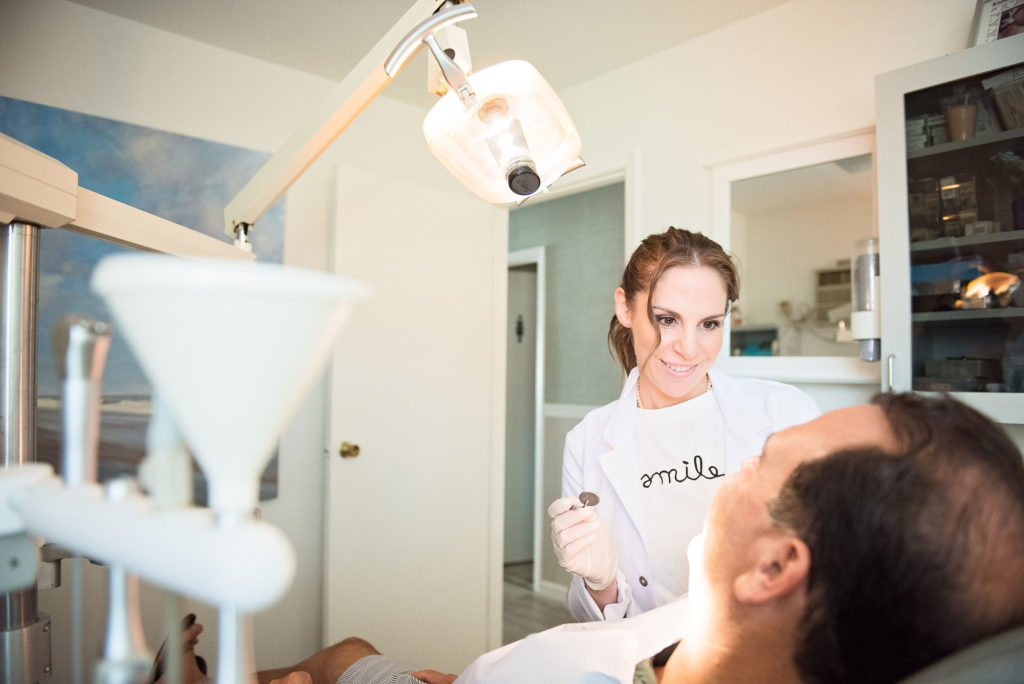 White Spot Treatment in Locust Valley, NY
White spots on the teeth are typically the result of a process known as decalcification. This occurs when the phosphorous, calcium or other minerals are stripped away from the teeth, causing reduced tooth enamel. Excess fluoride, poor diet, enamel hypoplasia, staining from metal braces, side effects from medication, or bacteria and plaque as a result of poor dental hygiene can all result in white spots on the teeth. Dr. Koster can remove white spots and restore an even, unblemished smile using ICON treatment. This involves resin infiltration to fill in the white spots. After adhering resin to the white spots, the teeth are polished for a clean, shining, healthy appearance. White spot treatment with ICON can be completed in as little as an hour and is completely pain-free. Following treatment, there is no downtime or recovery period necessary. Dr. Koster will advise how to care for your teeth to maintain your results and oral health long-term.
Locust Valley is considered a hamlet or census-designated place located within Oyster Bay on the North Shore of Long Island, New York. In 2010, Locust Valley had a population of just over 3,400. The area was first occupied by the Algonquin people. Beginning in 1869, Locust Valley began to develop around the Long Island Rail Road's Locust Valley Station. Today, the area continues to be influenced by Quaker tradition, with historical meeting houses remaining. Locust Valley is also home to two respected private schools: Friends Academy and Portledge School. The communities of Lattingtown, Matinecock, and Mill Neck, among others, are frequently considered part of Locust Valley as well.
Schedule a Consultation at Locust Valley Dentists
To learn more about your cosmetic dentistry options in Locust Valley, schedule a consultation with Dr. Koster. Call Locust Valley Dentists at (516) 759-2288 or contact us online.
Sedation Dentistry FAQs
Do I need sedation for tooth extraction?
Does sedation dentistry cost more?
How does sedation dentistry work?
Is dental IV sedation safe?
Is dental sedation safe?
What are the side effects of oral sedation?
What can I expect after sedation dentistry?
What should I do before dental sedation?
Why no food or drink before IV sedation?
Will I feel any pain with dental sedation?
Why choose Locust Valley Dentists?
Our convenient office has hours to fit your busy schedule
You'll find no stress and no judgments here, just a focus on your smile
Our modern, calm, and relaxing office has the cosmetic treatments you need
Learn how to improve the aesthetics of your smile from our friendly team
No Insurance? No problem.
We believe you don't need dental insurance to achieve the beautiful smile of your dreams. We work with our patients and offer a variety of flexible financing options. If you have questions about how much your visit will cost, just let us know.
Locust Valley Dentists works with most PPO insurance providers.
We can help you file your claim and maximize insurance benefits for your cosmetic treatments. Don't see your insurer listed? Have questions about payment options?
Call us at (516) 759-2288 for more information.
" Dr. Koster is the absolute best. I wish I had found her sooner. She really cares about her patients! "
- Kelly M.
" I had a great appointment with Dr. Koster. She is really knowledgable and friendly. Not pushy like my last dentist. Highly recommend! "
- Djuro K.
" Dr Koster is very knowledgeable about all aspects of Dental Care. She also has a caring nature  I would highly recommend her. "
- Linda C.