Cosmetic Dentistry in Locust Valley, NY
Your brightest and healthiest smile is possible!
Dr. Adrianne Koster helps patients achieve beautiful, healthy, and confident smiles. That's the focus and goal of her cosmetic work at Locust Valley Dentists. She's an award-winning dentist known for her attention to detail and skillful use of the latest dental technologies and treatments. Patients who visit her practice learn about their dental health and all of the cosmetic dental treatments available to them.
She is a graduate of The State University at Stony Brook Dental School and completed a General Practice Residency at the Long Island College Hospital in Brooklyn, NY where she treated an underserved community and developed her clinical skills. During her early career, she worked at several prestigious Manhattan practices where she developed her unique patient-first approach to cosmetic dentistry.
" Dr. Koster is a great dentist who is patient, attentive, and gentle.  She took the time to explain every treatment option available and made sure that all of my questions and concerns were addressed. The staff is very friendly and always willing to work around my schedule.  I would definitely recommend Dr. Koster for your dental care. "
- Jeniza K.
" I love this office! Dr Koster knows what she's doing and has great staff that are friendly and professional! What I appreciate the most is her attention to detail, looking out for my best interest and letting me know what's happening with my health so I can take better care of myself. This Doctor is truly someone who cares about her patients!!! "
- Renee S.
" Dr. Adrianne Koster is Amazing! She is caring, gentle, extremely personable, and provides exceptional dentistry. The staff is very professional and nice. Thank you! I love my new smile. "
- Maria G.
Ready to begin your journey to a healthy smile?
Cosmetic Dentistry Services
We believe beautiful smiles are built on a healthy foundation. When you visit our practice, we'll begin by assessing the health of your teeth and gums to ensure the success and durability of any cosmetic treatments we may recommend. All cosmetic treatments offered at our practice are chosen based upon our experience as well as their success in many scientific studies.
Straighten your smile without metal braces. Invisalign is the discreet, comfortable, and truly effective way to correct misaligned teeth without the pain, hassle, and headaches of traditional orthodontics.
White fillings don't just look better, they're better for your teeth, too! Composite and porcelain tend to be smaller than silver mercury-amalgam fillings and actually make your teeth stronger, too.
Restore the shape, function, and appearance of your tooth with a natural tooth-colored porcelain crown. They're custom made to look just like your natural teeth and allow you to eat and smile with confidence.
One of the most flexible cosmetic treatments available, porcelain veneers fix chips, cracks, deeply set stains, and even small gaps between teeth. Transform your entire smile with the help of porcelain veneers.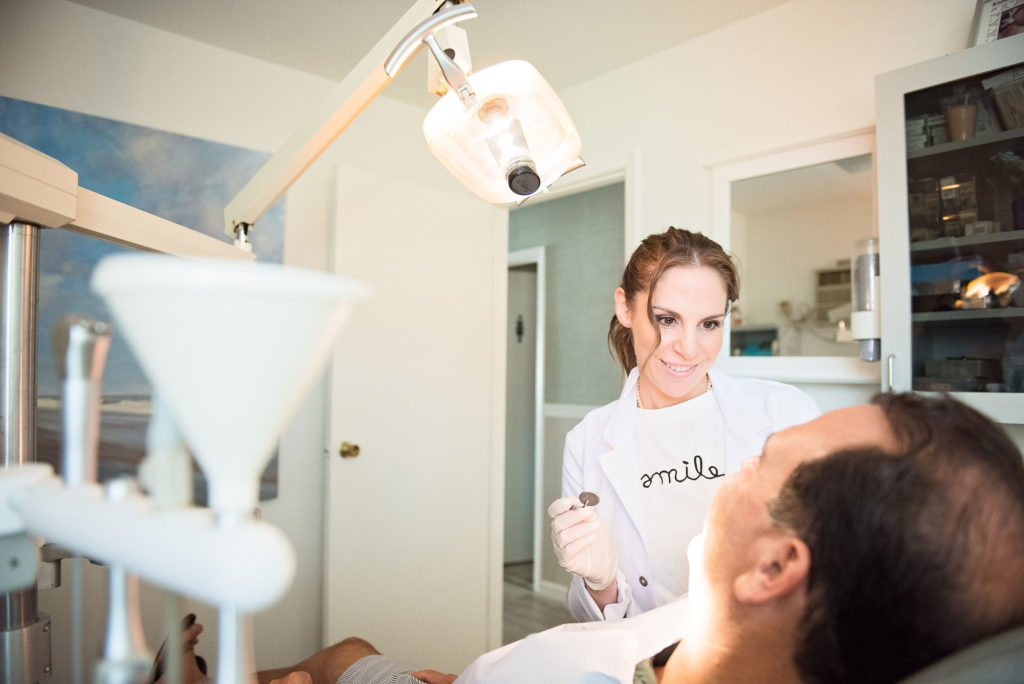 A brighter smile can make you look and feel years younger. We offer custom take-home whitening trays and powerful in-office ZOOM™ whitening. Our cosmetic dentist will help you find the right whitening option for you.
Sedation Dentistry FAQs
Do I need sedation for tooth extraction?
Does sedation dentistry cost more?
How does sedation dentistry work?
Is dental IV sedation safe?
Is dental sedation safe?
What are the side effects of oral sedation?
What can I expect after sedation dentistry?
What should I do before dental sedation?
Why no food or drink before IV sedation?
Will I feel any pain with dental sedation?
Why choose Locust Valley Dentists?
Our convenient office has hours to fit your busy schedule
You'll find no stress and no judgments here, just a focus on your smile
Our modern, calm, and relaxing office has the cosmetic treatments you need
Learn how to improve the aesthetics of your smile from our friendly team
No Insurance? No problem.
We believe you don't need dental insurance to achieve the beautiful smile of your dreams. We work with our patients and offer a variety of flexible financing options. If you have questions about how much your visit will cost, just let us know.
Locust Valley Dentists works with most PPO insurance providers.
We can help you file your claim and maximize insurance benefits for your cosmetic treatments. Don't see your insurer listed? Have questions about payment options?
Call us at (516) 759-2288 for more information.
" Dr. Koster is the absolute best. I wish I had found her sooner. She really cares about her patients! "
- Kelly M.
" I had a great appointment with Dr. Koster. She is really knowledgable and friendly. Not pushy like my last dentist. Highly recommend! "
- Djuro K.
" Dr Koster is very knowledgeable about all aspects of Dental Care. She also has a caring nature  I would highly recommend her. "
- Linda C.
Every other Saturday
8am - 2pm